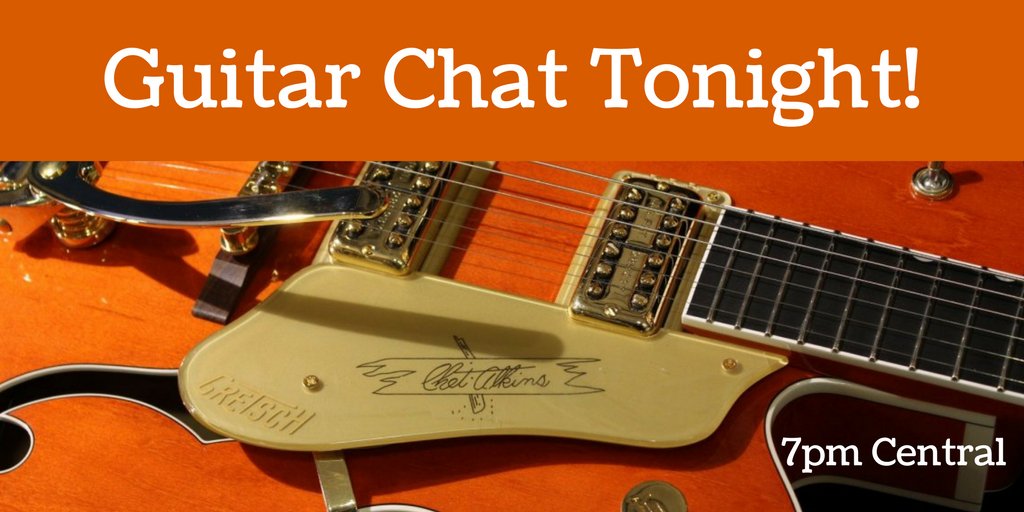 I'm looking forward to having a guitar chat tonight! It's our week off from live broadcasting from Gruhn's but we will be having a live guitar chat tonight in our discussion board chat room.
You can get to that HERE.
Bring your questions and I look forward to seeing you tonight at 7pm Central!
- Steve