Tuesday December 20, 2016
Topic: Christmas Pickin' with Johnny Hiland!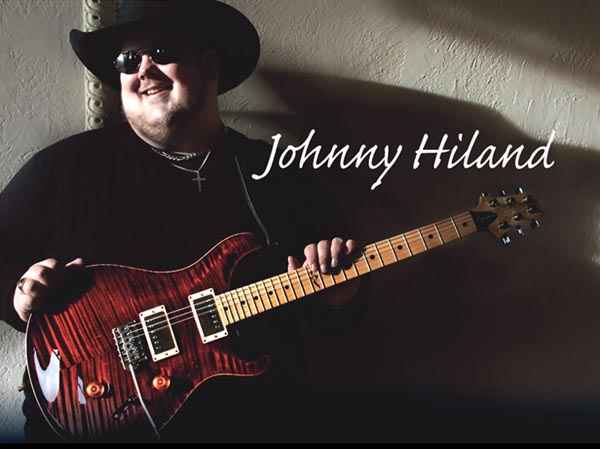 You can watch the lesson HERE.
"I think Johnny Hiland is the most versatile guitar player I've ever heard. From Bill Monroe to Eddie Van Halen, he can play it all." - RICKY SKAGGS
What a treat to have the one and only Johnny Hiland back with us for our Live Lesson Christmas special! Johnny is one of our best live lesson friends and one of the best guitar pickers on the planet. He's always a joy to have with us.
If you're not familiar with Johnny, here's a little bit about him...
Johnny Hiland grew up in the small town of Baileyville, Maine. He was born legally blind with an eye disease known as nystagmus, which did not allow him to grow up like most children. He started playing guitar at age 2, and went on to perform his first tv show at age 7. His career took off when Johnny won the "Talent America Contest," at age 10, in New York City. His father had taken him to see Ricky Skaggs perform, and Johnny immediately went from pickin' bluegrass to wanting a telecaster. As a teen, Johnny spent countless hours learning and developing his own blend of chicken pickin,' rock, blues, and swing; while pickin' in a number of different bands around the state of Maine.. After finishing high school, and 3 years of college, he moved to Nashville in 1996. Since then, he performed with The Don Kelley Band down at Robert's Western World, which led him to perform on TNN's "Prime Time Country," and then as a headline artist at the legendary Grand Ole Opry.

Johnny has played on a number of records for artists like Toby Keith, Trick Pony, Randy Travis, Ricky Skaggs, Janie Fricke, Lynn Anderson, and Hank 3. He later signed a record deal with Steve Vai and his guitar based record company, Favored Nations. He released his first debut, self titled, album in 2004. Since then he has been touring the globe with his band, "The Johnny Hiland Band," and has released a 2nd guitar album, independently, called, "Loud and Proud." He has also performed on stage with super artists like Sammy Hagar, Ted Nugent, George Clinton and P-Funk, Les Paul, Steve Vai, Joe Bonamassa, G3, and many others. He loves to teach, and has his own line of guitar instructional material as well; 2 Hot Licks videos, and a number of books/cds with Mel Bay. For tour dates, and other information on Johnny, please check out www.johnnyhiland.net.
PLUS Johnny will be partnering with Gator Cases to be giving away a fantastic new gig bag from Gator cases!

Here are some of my favorite Johnny Hiland videos...

A Little Blues... https://www.youtube....h?v=pGlyRfumNz4

A Little Country... https://www.youtube....h?v=2zw8Y_NHVGs

And a little sheer guitar pyrotechnics... https://www.youtube....h?v=IWBHLRzQUTM