December 6th, 2016 7pm (CST)
Topic: The Guitars of Eric Clapton and Guitar Building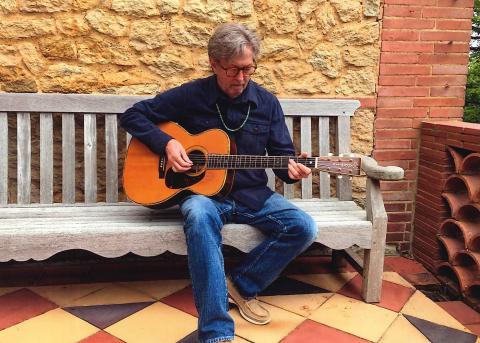 You can watch the lesson here... HERE.
This will be a great live lesson! Vintage guitar authority George Gruhn will be showing us a few of Eric Clapton's personal guitars that are currently available. These are instruments personally owned, played and performed with from three time Rock and Roll Hall of Famer Eric Clapton.
Each instrument comes with a picture of Eric Clapton playing the guitar and a personal letter from Eric talking about the instrument.
Other than seeing these amazing instruments we will also be learning about guitar building with our new friends from Guitar Craft Academy here in Nashville - a division of famed Musicians Institute in Los Angeles.
Hang on for an amazing time and lots of Christmas music as well!
You can watch the lesson here... HERE.
Giveaways and more! Make plans to join your guitar family on Dec 6th at 7pm (central). Bring your questions and I'll see you there!
Our Ustream channel is here... HERE.