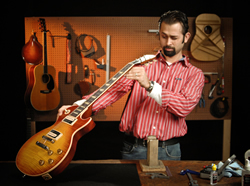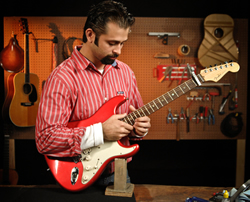 Greg Voros has agreed to be available for personal setups on your guitar while at the conference.
This is a rare opportunity for you to have your guitar worked on by one of the best guitar techs in the nation.
There is an additional charge of $60/Acoustic $55/Electric paid to Greg at the event.
(A set of new strings is included with each setup.)

These are on a first come, first served basis.

If you need to change your time, it's no problem, just let me know. If there is an open spot, then we can change you. These are the times that are available. If these get filled then we can open up another day as well. Let me know in this thread which slot you would like and we'll reserve it for you.

Personal Guitar Setups with Greg Voros
as of 7/6/15
WEDNESDAY JULY 8TH
9:00am Tom M. (Tom)
9:30am Mark C. (papamark)
10:00am Rick M. (rmorris)
10:30am Rick M. (rmorris)
11:00am Mike B. (popeyetsm)
11:30am Mike B. (popeyetsm)
Noon-1:00 LUNCH
3:00pm Gregg C. (cntryblues)
3:30pm Gregg C. (cntryblues)
4:00pm Dave W. (Dave_White)
4:30-6:00pm DINNER
6:00pm
6:30pm
7:00pm
7:30pm
THURSDAY JULY 9TH
9:00am Gregg C. (cntryblues)
9:30am Gregg C. (cntryblues)
10:00am George W. (ussdefiant)
10:30am George W. (ussdefiant)
11:00am Diane B. (DianeB)
11:30am Andrew C. (cookie)
Noon Steve H. (Unclehammy)